IRC Tutorial
IRC has existed since 1988. The SharkChat IRC Network was created about a decade after it's creation.
Connecting to IRC may seem tedious at first, but once started, chatting can be a relaxing and enjoyable experience
The first step is to download an IRC client. mIRC is a popular client for Windows, known for it's simplicity.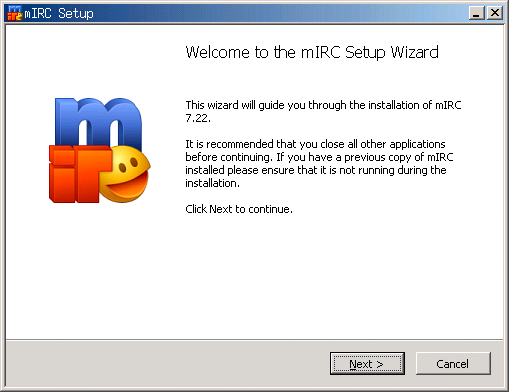 Once mIRC is downloaded, you'll want to go through the setup process. Most of these settings can be left at the default, so clicking next and launching mIRC should work fine.
---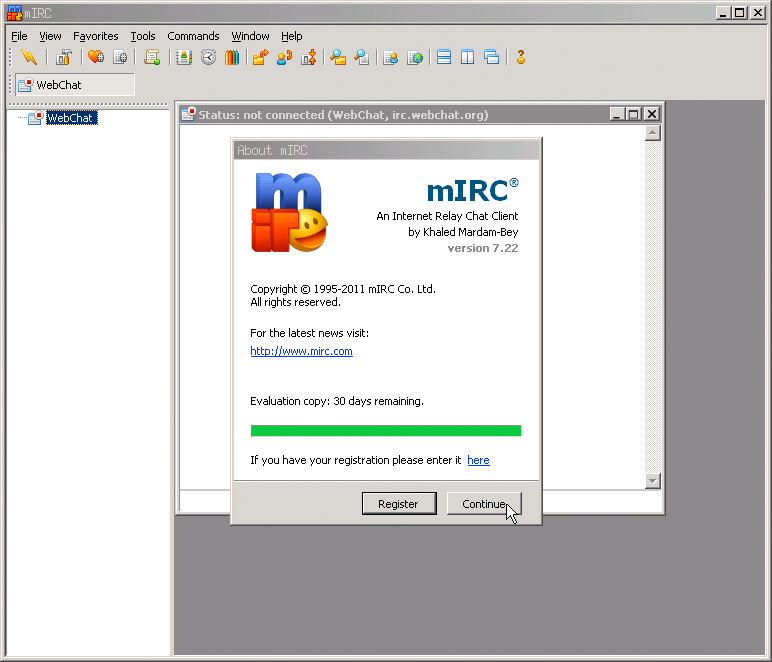 mIRC is shareware, meaning that you can try it for 30 days, and then purchase it. There are other free IRC clients available such as X-Chat for Windows, Mac, and Linux and Colloquy for Mac OS X and iPhone/iPod/iPad. This tutorial will overview how to do things in mIRC.
---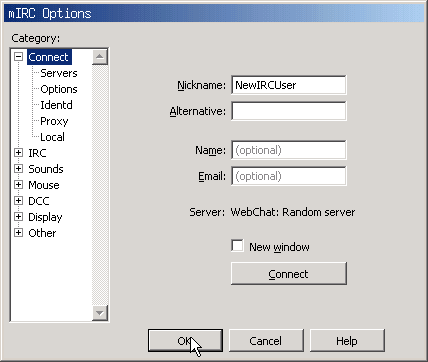 Here you will want to choose a NickName. After doing so, click OK
---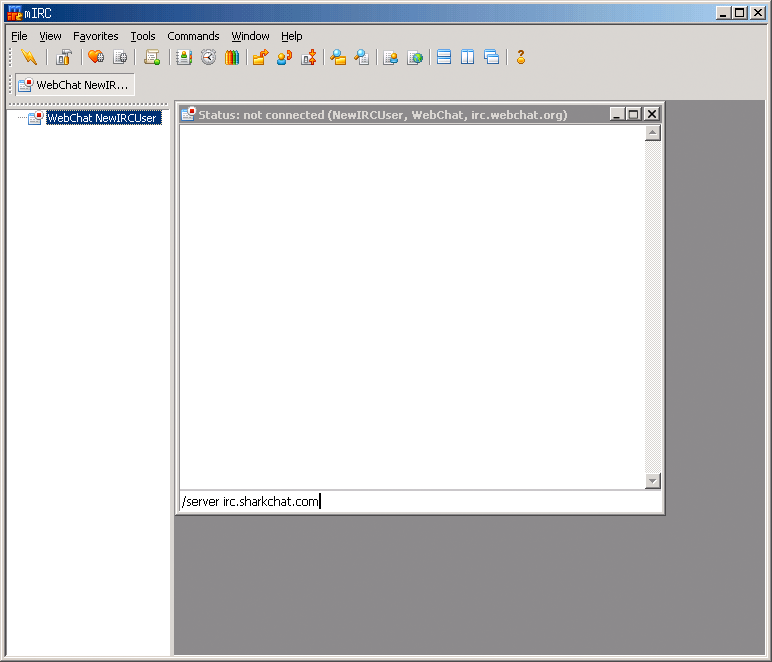 To connect to sharkchat, type in /server irc.sharkchat.com.
---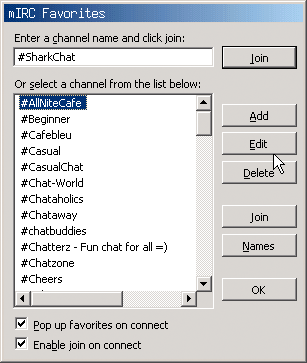 Once connected, a box with a list of popular channel names will appear. We recommend getting started in #SharkChat. #QuizGame, our trivia channel is another great place to get started.
---
IRC has many commands, of which start with a forward slash. Here are a few to help get you started.
Display a list of active channels
Join another channel
Send a user a message
Now you should be logged on SharkChat IRC! SharkChat is a diverse community with users of many different backgrounds. If you require assistence, you can ask another member, if you cannot get mIRC working, click the Chat Now button at the top of this page, and that should get you started.